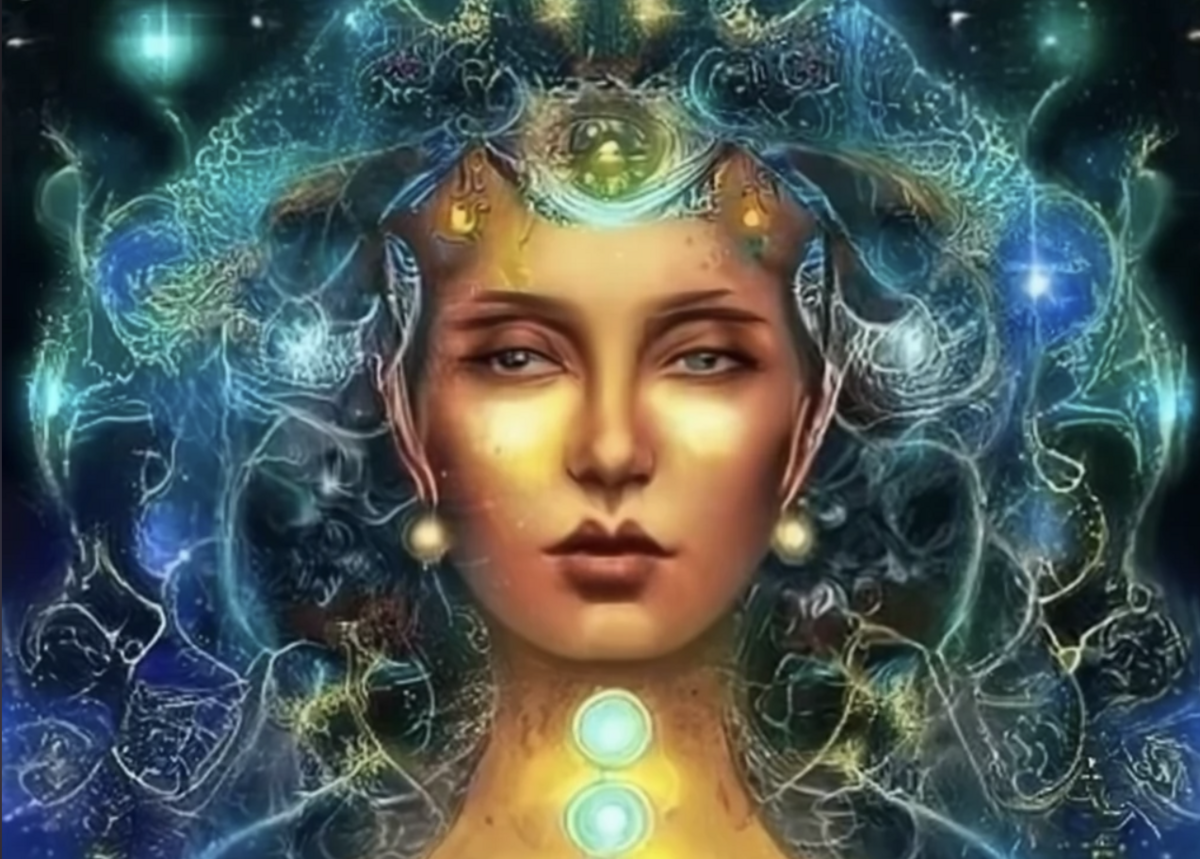 Hello Dear Heart seeking Divine Expansion

I'm going to let you in on a little secret, The Authentic Positivity System is one our foundational teaching practices!
That's why it's in my Free Report - The Authentic Positivity System - 5 Steps to Overcoming Any Obstacle and Start Manifesting From Your Limitless Core Power - Receive it here!
And it's the name of one of our primary Mentorship Programs featured in our Circle Evolution University
BUT!
I do not love the name of this System.

In fact I think it's a little bit cheesy TBH

It was suggested to me by a "marketing expert" years ago and it's just kind of stuck.

And while it does express one of the core principles of the work we do with The Circle of Light:

Attaining the naturally Authentically Positive State we experience when we move beyond the resistance of the Mind,

it doesn't even closely express how vital this state is for achieving many of our biggest dreams,

ESPECIALLY HAVING A STRONGER ENERGETIC OR SPIRITUAL CONNECTION!

A stronger Union with the Divine.
A stronger access to the Multi-Dimensional Realm

So many people come to me with the desire to open up their energetic abilities, learn to channel, do healing work or just increase their intuition.

I almost always have to start with:

"The MOST important thing is that you clear your own channel"

This is the absolutely MOST essential part of doing any type of multi-dimensional work where you don't want egoic distortions influence what is coming through.

Many of the biggest "spiritual traps" I see is people caught in painful muiti-dimensional story lines that are actually egoic-projections using the polarity of Good/Bad into the multi-dimensional realm.

Hello evil spirits, dark entities, vampiric succubi or Spirit Guide betrayal.

When people have strong energetic or manifestational power like the many burgeoning healers, channels and Awakening Masters we support do.

AND they are projecting that potent energy into the multi-dimensional, non-physical or spiritual realm THROUGH the 3D Egoic Mind,

WITH it's strong imprints and programs of:
Survival Consciousness [battles for power, kill or be killed],
Polarity [light/dark, good/evil etc] and
Separation [wherefore art thou God/spirit guides/angels etc]
Things can get REALLY gnarly!!

Menacing energies with seemingly omnipotent power (compared to how energy runs in the slower 3D physical world) can be a terrifying thing to face.

Especially when you are a newb to the multi-dimensional game.

(ie Just "waking up")

I can't tell you how much it pushes my buttons seeing this all get proliferated through things like social media and Youtube.

Because it all keeps people in exactly the nervous system activation (fear = super polarizing = darker entities) state that will continue to generate these intense boogie men!

This is where the path of "spirituality" can actually keep people trapped in a Dark-Egoic projection.

And the stronger the projection they have experienced the harder it can be to pull their energy back into a state of trust in the non-physical realm and into union with the Divine.

Because it all feels SO REAL!

Until the entire multi-dimensional projection is shifted out of the activated psychological Mind and back into the Heart Center (beyond Mind) state instead.

And the Union into the Oneness comes through the Heart.

It's also why many people don't open up energetically until they have done a great deal of the personal development work that dissolves the filters of the Mind that generate these gnarly projections.

It's actually a way that their broader consciousness can protect them from some serious night battles with creepy consciousness or worse.

TRUST ME, HUMANITY DOESN'T WANT ENCOUNTERS WITH ALIEN / EXTRA-DIMENSIONAL ENERGY UNTIL WE ARE MORE COLLECTIVELY SEATED IN THE HEART!!

Understanding the nervous system, the intensity of the survival emotions and unifying all aspects of your internal consciousness is key to not just experiencing greater harmony in your 3D reality (work, relationships, environment, body) but in the much faster moving energy of the multi-dimensional realm.

This is why the foundational teachings of Egoic-Integration shared in the Authentic Positivity System is the fundamental framework for opening up energetically and moving into Union with the Multi-dimensional realm and ALL/GOD/DIVINE CONSCIOUSNESS.

This work can not be by-passed with:
Spiritual Activations
Plant Medicine (DMT, Ayahuasca, Mushrooms etc)
Guru Transmissions
As all these accelerators will FIRST REVEAL the Egoic-distortions that will need to be integrated anyhow.
True union with the Divine happens through the pre/post integration that happens around such activations.
And these Integration Tools ARE what's shared in the Authentic Positivity System

and extended upon in my

Gift Bag Content

So if you are serious about your Spiritual Growth or multi-dimensional Awakening these programs give you the fast track tools to avoid many of the major pitfalls I see with people on their spiritual paths.

AND I AM PASSIONATE ABOUT HELPING YOU FIND THE MOST GRACEFUL PATHWAY THROUGH YOUR AWAKENING

As well as in your material, physical world.
JOIN THE EVOLUTION REVOLUTION
Receive my free report which reveals the Number 1 reason why your bad ass, spiritually evolved self is STILL stuck on that INFURIATING, FRUSTRATING problem.