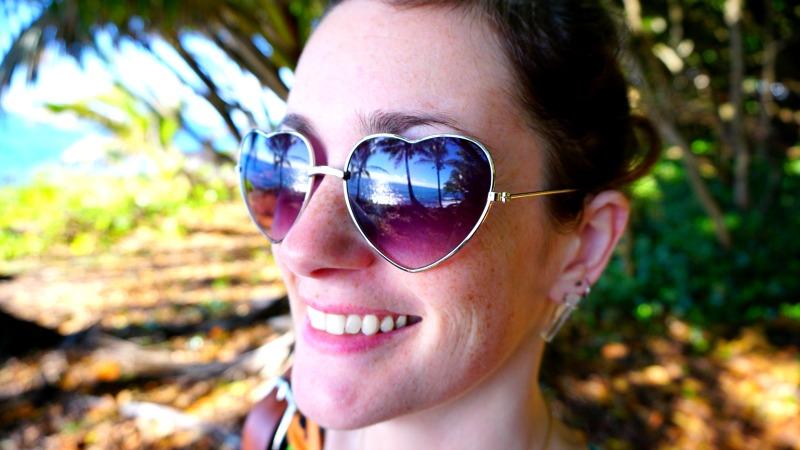 Since the Law of Attraction, positive thinking and "The Secret" are all such popular aspects of the self help / manifestation / quantum reality / spiritual consciousness movement, I wanted to take a moment to explain the vital DIFFERENCES between "Authentic Positivity" and "Suppressive Positivity".

Failing to understand the difference is the biggest "downfall" I see in all the wonderful, lovely, "positive", "spiritual" clients that come to me, who are already using those concepts and techniques.

It's the source of all the major issues and blockages that create so much unhappiness, suffering and struggle in their lives.

And it's so easy to rectify once you know how.
JOIN THE EVOLUTION REVOLUTION
Receive my free report which reveals the Number 1 reason why your bad ass, spiritually evolved self is STILL stuck on that INFURIATING, FRUSTRATING problem.
YOU DESERVE IT NOW!
Journey down the "rabbit hole" as Georgia, her co-host Melissa Rutigliano, and special guests, discuss all things consciousness. Ego-busting, parallel reality hopping and crazy stories of "Coming Out" as a channel AND a comedian. In authentic (read laughter and swearing) voices, no subject is off limits.
The #1 Bestselling Book by
THE CIRCLE OF LIGHT is
NOW AVAILABLE
for
INSTANT DOWNLOAD
or
KINDLE
Learn the core principles behind the techniques used by Georgia and The Circle of Light, and the tools that accelerate powerful, positive manifestation in all areas of your life.
Be guided to explore our extensive library of downloadable recordings by The Circle of Light. Each energy infused recording acts as vibrational medicine, expanding your wisdom base, elevating your conciousness and your life.
Explore our Basic Program and receive foundational recordings recommendations, or try our Full Program and receive hand picked, personalized recommendations from Georgia, based on your specific issues and needs at the time.