Saturday, October 12 2013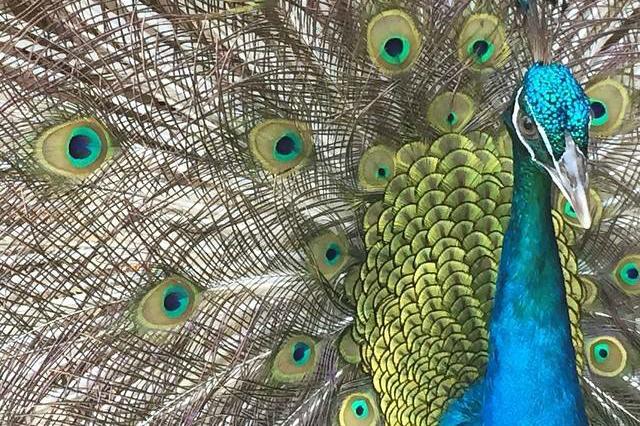 In my last 2 blogs I outlined how Awakening Masters have undertaken the task to "recycle" the energy of the old planetary templates in order to create a New Paradigm.
I also described the signs and "symptoms" many Awakening Masters have.

If you were feeling a little overwhelmed by those messages never fear, because now I am going to get into some of the great stuff about being an Awakening Master.

OPPOSING FORCES

You might have noticed that Awakening Masters seem to have an enormous amount of creative, inspirational and spiritual energy matched by equal, and sometimes greater levels of resistant or blocked energy.

This may have manifested as physical, emotional, financial or circumstantial struggles. That feeling of being cursed, doomed or set up to fail.

It's acted as a major dampener to the enormous sense of potential Awakening Masters feel inside.

There's actually a very good reason for this and it boils down to timing.

The planet, and our bodies, simply weren't ready to have all powerful Master energy running around rampant.

Think of a super-charged V8 engine surrounded by a chassis made of non-resistant cotton wool. That's a car that isn't going to travel far down the road.

But a heavy, reinforced steel frame (resistance) is going to last a lot longer, and get much further.

This is what Awakening Masters have had to do.

Since birth they have been traveling along this challenging path, building inner strength, courage, compassion, humility and spiritual wisdom.

Moving more and more deeply into their heart centers through this journey, and waiting for the time when they could safely come back into the remembrance of their true power.

Well guess what?...

THAT TIME IS NOW!!!

Can I get a hallelujah and a WOOT WOOT to match!!

For the past several years an enormous amount of dense energy has been processed through intensive energy activations that have been hitting the planet.

This has been preparing it for the New Paradigm of experience.

That's why there has been so much funky, fear inducing stuff going on, like the global economic crisis, escalating wars and gun violence.

And on the personal level, relationship challenges, chronic illnesses and financial catastrophes.

This dense energy had to emerge from the deep unconscious shadows, so it could be transmuted back into higher frequencies.

This has been happening planetarily and personally. Right down to our cellular structures.

Consciously or unconsciously we've been rebuilding the frameworks of our bodies, and our planet.

A BIG TRANSITION

Since we passed through the triple gateway, that occurred on 12/12/2012, 12/21/12 and the Spring Equinox, the planet is now ready to support the New Paradigm.

It's time to lose the hardened, reinforced steel casings, and to get into all the light and fun of our fluffy new, vibrationally accelerated, light bodies.

And all that energy we had pumping around in our hard working, heavy hitting old V8 engines is now being handled by some ultra high tech, super energy efficient, "space-age", advanced intelligence machinery, that we are still just receiving the operating manuals for.

In fact, its time to actually let go of the clutching onto the steering wheel (the controlling ego), and start trusting our expanded navigational system (surrendering to the power and magic of the soul).

What this means is that after dodging potholes, and smashing into road bumps and sign posts, we are ready to take off at light-speed on a super fun new ride.

And lead the planet in this new adventure!

As life's challenges have centered us in our hearts and soul's, we have now become the best new lead vehicles for the next leg of humanity's journey.

INCREASED ENERGETIC CAPACITY

Most excitingly, as we continue to convert the density of our old steel casing, both personally and planetarily, the energy contained in the resistance itself now becomes available as a resource, rather than a restriction.

That's like doubling, tripling, quadrupling our energetic capacity and capabilities.

THIS SOUNDS VERY EXCITING, BUT WHAT DOES IT ACTUALLY ALL MEAN?

No longer are we trapped in the old Primitive mind consciousness, where our primary focus, motivation and need has been striving and surviving, problem solving and resolving.

We've played out all those old stories.

Now we have moved into the much more exciting mode of Creating and Generating.

The time for truly innovative thinking and imagining, and the freedom to experience your life, in all the joy that inspires you, has arrived.

So if you have been buried in old Primitive struggles, like financial woes, physical problems, relationship issues, you can now trust that these old planetary templates are leaving, and a whole new range of possibility is available for you.

Your true creative, inspirational and spiritual potential is now ready to emerge.

Where your creativity and inspired energy may have hit stumbling blocks and resistance, it is now ready to shine brightly and be seen, received and rewarded.

Where your body may have held disease, discomfort and disorders, it is now ready to heal, rejuvenate, adapt AND evolve.

Where your love life may have been a struggle of control, abandonment, rejection and shame, it can now come into a true expression of Divine love.

And if you have felt continuously under financial pressure and struggle, you can now relax into being held, supported and liberated.

But the trick to Mastering all of this is not in the "doing".... but in the processing of energy.

If you only "get" one part of this message let it be this.

Your job is to stop trying to figure everything out, control, fix and solve things.

Pushing things through with sheer will, and back breaking work, is the way of the past.

Right now, all you have to do is process the resistant energy as it is emerging. Once that energy is transmuted, it takes care of the rest.

HOW?
Since most of the hardship Awakening Masters have faced come from dense layers of deeply unconscious energy (planetary templates), it is vital to understand the difference between "Suppressive Positivity" and "Authentic Positivity".
Resisting denser emotional states that are often judged as "negative", keeps huge amounts of energy locked down in frozen reservoirs where their frequencies attract and manifest experiences we judge as "bad".
It also takes a huge amount of energy to keep those reservoirs suppressed. This is a double drain on the system.
Gently allowing unconscious energy to emerge and be integrated allows it to "change form", going from lower, dense vibrations, to expanded, high frequencies.
These needs to happen, not just in the Mind, but in the Body/Mind.
And it's why simple "mind-centered" positive thinking can be doing Awakening Masters more harm than good.
As this emerging energy transmutes from the lower resistant vibrations, that have been attracting all the hardship, illness and struggle you've faced, into high vibrational frequencies, they literally rewire you AND rewrite your 3D experience!

You begin to attract and create from a whole new level.

You start manifesting from the soul, whose range of possibility is much, much larger than the narrowed viewpoint of the mind.

This is where the magic starts happening. The synchronicities, the lucky breaks, the perfect alignments.

All the stuff that makes life much easier, and much, much more fun.

IS EVERYBODY GOING THROUGH THIS?

To varying degrees, everyone on the planet is in a process of soul evolution but, since Awakening Masters agreed to process the planetary templates themselves, they're operating on a whole different playing field.

One where there is a TON more density to process, BUT there is also TONS and TONS and TONS of potential to emerge.

AND THE VERY GOOD NEWS IS

With the right tools that work on this Mastery Consciousness level, the job of processing this level of density becomes lightening fast and super easy.
(The 5 Simple Steps outlined in my free e-book The Authentic Positivity System will give you a major head start. You can get it here)

Awakening Masters just haven't realized that this is what they have needed to do.

That is why, no matter how hard they have already worked on their personal stuff, they've not been able to push through this threshold of resistance,

AND LIBERATE IT'S POTENTIAL...UNTIL NOW

In my next message I'm going to outline, very quickly, why having a guide, who already has the right tools to process energy on this level, is so very valuable.

Plus I'll be announcing a wonderful opportunity to meet, and connect with, The Circle of Light for free.

They are the expanded consciousness from whom all this fabulous information comes, and who have given us the tools to change the game.

Phew, that was a long message, but congratulations on making it to the end....

....where a new beginning is just about to start.
Peace and Blessings,
Georgia and THE CIRCLE OF LIGHT
https://circleevolution.com/

PS. Please share this blog with anyone you think might benefit. This may be the information someone you love needs right now.
Download my free e-book - THE AUTHENTIC POSITIVTY SYSTEM - 5 STEPS TO OVERCOME ANY OBSTACLE AND START MANIFESTING FROM YOUR LIMITLESS CORE POWER here
LEARN ABOUT MY AWAKENING MASTERS PROGRAM - ENERGETIC SUPPORT FOR YOUR UNFOLDING
6 CIRCLE OF LIGHT RECORDINGS TO INTEGRATE THE MASTER CONSCIOUSNESS TEMPLATE